Australian Applied Management Colloquium
Our development experiences connect learners with their own context and provide outcomes with a high degree of practical relevance and applicability.
The Australian Applied Management Colloquium is the benchmark for practice-based management education in Australia today. Underpinned by over ten years of industry-based research and development, the Colloquium continues to support the career growth of hundreds of managers each year. ​​
Not sure which course is right for you?​​
It's normal to be a little unsure about potential development options. Why not contact us today and talk to one of our experienced course advisors about which options might be right for you. Fill in the form and a member of our team will be in touch.
Alternatively, you call us on 1300 138 037.
Management Development Toolkit​
The Management Development Toolkit is a 1-day masterclass offering a critical opportunity for management professionals to step back, reflect and refocus on their leadership aspirations.​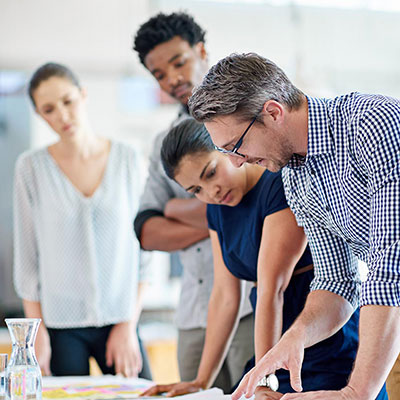 The Colloquium Intensive is a high impact short course focused on key aspects of effective leadership and management set out in the Australian Applied Management Colloquium.
Bespoke Development Experiences
In addition to our courses we also specialise in working with organisations to co-create bespoke development experiences tailored to their specific requirements and objectives.​​
Personalised one-to-one support for leaders and managers at all levels​.
We specialise in working with leaders at all levels to hone their leadership capacity and capability. A powerful tool often employed in supporting leadership development is personalised, one-to-one coaching. Through the coaching process we aim to facilitate an individual's learning, and in so doing, assist them to understand and improve their own performance.​